Fireplaces
Facings
Walls
Stairs
Floors
Cobblestones
Pavingstones
Carvings
Inlays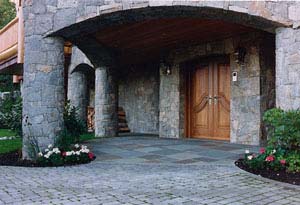 The front entrance of this estate home features stones arches over the covered deck, the front entry and all the exterior doors and windows. Round corners, curves and arches are the most challenging aspects for the mason. Rounded corners soften hard stone work, creating an inviting entrance to the house.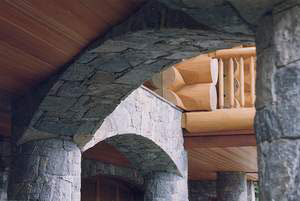 Note, even the underside of this engineered arch is faced with tight fit stone, where competitors will usually have concrete showing.

For detailed close up please click on the picture.